Pad in Pad
Eins Robotic parts store introduce new "Pad in Pad" product. The Pad will use for a holed, a cavity , or dented parts which was difficult to grave regular suction cup parts. Gravity drop for food, cosmetic caps or gears will lead to scratch and contamination.
Eins "Pad in Pad" products will able to extract parts even which has though hole.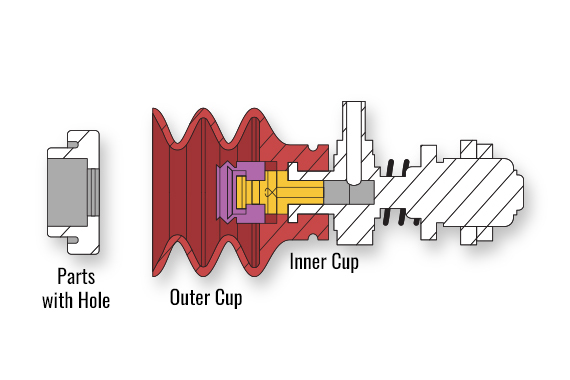 Pad in Pad Structure
Consisted with four parts: Outer below suction cup, suction stem, stop gap pad, and middle stem. First out below suction cup contact to extracting parts. When the below portion fold in, inner pad will plug to the through hole. Thus, the "Pad in Pad" will grave the through holed parts.